Pay for your server annually and get 12 months for the price of 10.
Unlimited users
Disk space
Up to 800GB
Up to 1.6TB
Monthly bandwidth
Unlimited
Unlimited

Secure HTTPS hosting

24/7 service monitoring

Daily backups

Monitoring of security updates
Schedule software upgrade windows
Choice of UK, EU, or US locations
Split-site, high-availability cluster
Indico|Business
From

£100/month

£275/quarter

£1000/year




Order Now

Indico|Enterprise
From

£400/month

£1100/quarter

£4000/year




Order Now
Prices exclude VAT
Managed Indico Hosting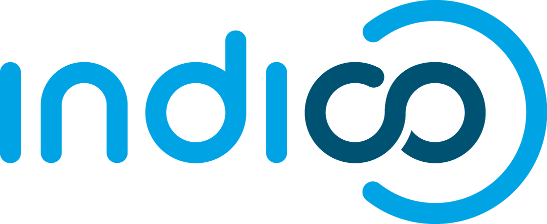 Indico is an open source event management system developed by CERN. Indico is extremely powerful, offering a range of features covering the full conference lifecycle, including:
Attendee registration
Paper submission and review workflow
Conference material upload and publication
Room management
With this power comes complexity, and installing, securing and managing an Indico installation can be an intimidating task, and an unwelcome distraction from the already stressful job of running an event.
Our Managed Indico Hosting service allows you to focus on your event: you manage the conference, we manage your conference management platform.
What are Mythic Beasts Managed Applications?
With our managed application hosting, we will install and configure Indico on your choice of virtual or dedicated server. We will take care of the day-to-day running of the platform, with 24/7 monitoring of the application, daily backups, review and installation of security updates for Indico and the underlying operating system.
You get a dedicated Indico installation, configured to your requirements for a fixed monthly fee and backed by our legendary support.
Service options
We offer two levels of Managed Indico Hosting:
Business - provided on a virtual private server in your choice of data centre.
Enterprise - provided as a high-availability cluster on pair of virtual servers split across two UK data centres.
No lock-in
Using open source software means that you're not tied to a single cloud provider. Your data remains on your server and you can pick it up and leave at any time. It also removes many of the business continuity concerns associated with using a cloud provider's proprietary software.
Managed hosting
Our Managed Indico Hosting service is built upon our server management platform which includes:
24/7 monitoring of your server
Disk health monitoring (on dedicated servers)
IPv6 networking
Operating system configuration
Security updates
Daily backups
More information
For more information on our Managed Indico Hosting service, please contact us and we'll be happy to discuss your requirements.