February 1st, 2021 by
pete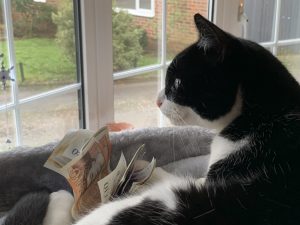 We have signed up to Public Benefit, an effort to restore Nominet to its roots as a public benefit, not for profit organisation.
Nominet runs a world class registry for domains ending in .uk. Their technical execution is faultless and we're extremely happy with all the services they provide for .uk domains.
A ccTLD domain registry is a natural monopoly, and a profitable one at that. For many years, Nominet have donated their surplus to the Social Tech Trust (formerly the Nominet Trust, which was renamed after they cut funding), a charity that uses technology for the public good.
Charitable donations have dwindled whilst prices have increased over the last five years, due to spending on loss making research projects such as self driving cars and Radio Spectrum management, not to mention last year's £249,000 pay rise for the CEO (to £772,000).
We are strongly in favour of the proposal of Axel Pawlik, former MD of RIPE, as a director. Under Axel's leadership, RIPE achieved many significant improvements to internet infrastructure including, but not limited, to:
Managing IPv4 address exhaustion, balancing the needs of existing ISPs while preserving access for new entrants;
Encouraging and facilitating IPv6 uptake;
Encouraging uptake of RPKI to secure routing announcements (RIPE now has the highest participation rate of any RIR); and
Creating RIPE Atlas, a communal tool to track routing that makes running an ISP much easier.
Sir Michael Lyons also appears to be a sound proposal, although beyond his earlier report on Nominet governance, we have no day-to-day experience of his work.
Nominet is structured such that the elected non-executive directors are out-numbered and are unable to achieve meaningful change, which is why after years of dissatisfaction this has come to an Extraordinary General Meeting to remove the existing directors. Voting is weighted in a complicated fashion, but the more domains the member controls the more important their vote is. As a result domain owners can effectively vote by switching registrars, and if you would like to support this proposal we would recommend moving any .uk domains to a registrar that has signed up to call the EGM. Nominet are very good at actually running the registry, and .uk domain transfers are very easy, and free.